Real Talk
Sleeper Hit Movies Are Our Local Film Industry's Wake Up Call
by Maria Romero, June 20, 2019 2:50pm
Art by Ahl Mirambel
Filipinos are fond of thematic movies and television series grounded in familial and romantic relationships, twisted by ambition and betrayal. These types of movies revolve around the realities on love triangle, moving on, and giving second chances. But why are we so indulgent with these kinds of themes?
Despite lacking proper star power or marketing strategies for promotions, local movies still go on to become smash hits as long as they're imbued on the tried-and-tested equation of Philippine film and series. These types of movies are called sleeper hit movies.
What are sleeper hit movies?
Traditionally, a sleeper hit is a film, movie, or even video game with weak initial showings but becomes a major hit afterward—One More Chance and Four Sisters And A Wedding, to name a few. In the film industry, sleeper hits are those that play successfully in the long run despite lacking a successful break at their promotional peak. These types of movies are sometimes a product of lack of proper marketing strategy, lack of budget for promotions, negative or neutral marketing reviews, and/or strong box office competition.
"Sleeper hit movies defy the formulaic equation as they break the norms and still perform better over time."
But as the day progresses and audiences become more intelligent in choosing what films to consume, sleeper hits are now used by casual observers to indiscriminately describe wannabe blockbusters. Meanwhile, sequels, superhero franchises, or popular novel adaptations with built-in audiences are unlikely to become sleeper hits because audiences are anticipating their releases.
As mentioned, Cathy Garcia Molina's One More Chance (2007) and Four Sisters and a Wedding (2013) are examples of local sleeper hits—both gaining a cult following and becoming smashes years after they first hit big screens. Recently, the indie hit film directed by Sigrid Andrea Bernardo's I'm Drunk I Love You (2017), despite strong and positive audience feedbacks, can be considered a sleeper hit due to lack of support from its management. Today, the film remains popular that it's even set to get a sequel in 2022. Although these films did well in their respective first weeks in cinemas, their popularity remains until today. All these became sleeper hits after they left the cinemas with the help of word-of-mouth and social media rounds.
I'm Drunk I Love You was a sleeper hit despite not getting management's support. It was robbed of a box office success because Star Magic was all for LQ's movie, they didn't care that Maja was a Star Magic artist. But still, IDILY soared. Carson is an iconic character.

— I'm Drunk I Love You, Too (@paumajgifs) April 12, 2018
People organically sharing their feedbacks—positive and negative—about films with friends results in more people patronizing the films out of curiosity. With the advent of social media, people now become susceptible to more influences on why they should see a particular movie. In One More Chance, Four Sisters and a Wedding, and I'm Drunk I Love You cases, the use of social media memes and references from the movies prompted people to watch it.
A Wake-up Call
High-grossing films are typically made from the strong advertising and marketing strategy, star power, plus the positive reviews equation. But sleeper hit movies defy this formulaic equation as they break the tested and proven templates and still perform better over time.
Like viral videos online, there's no formula to predict whether a movie will become a sleeper hit; sometimes, it's pure serendipity or the movie's sheer weirdness. But other times, it's part of a great marketing strategy utilizing the full potential of social media as a medium to promote films.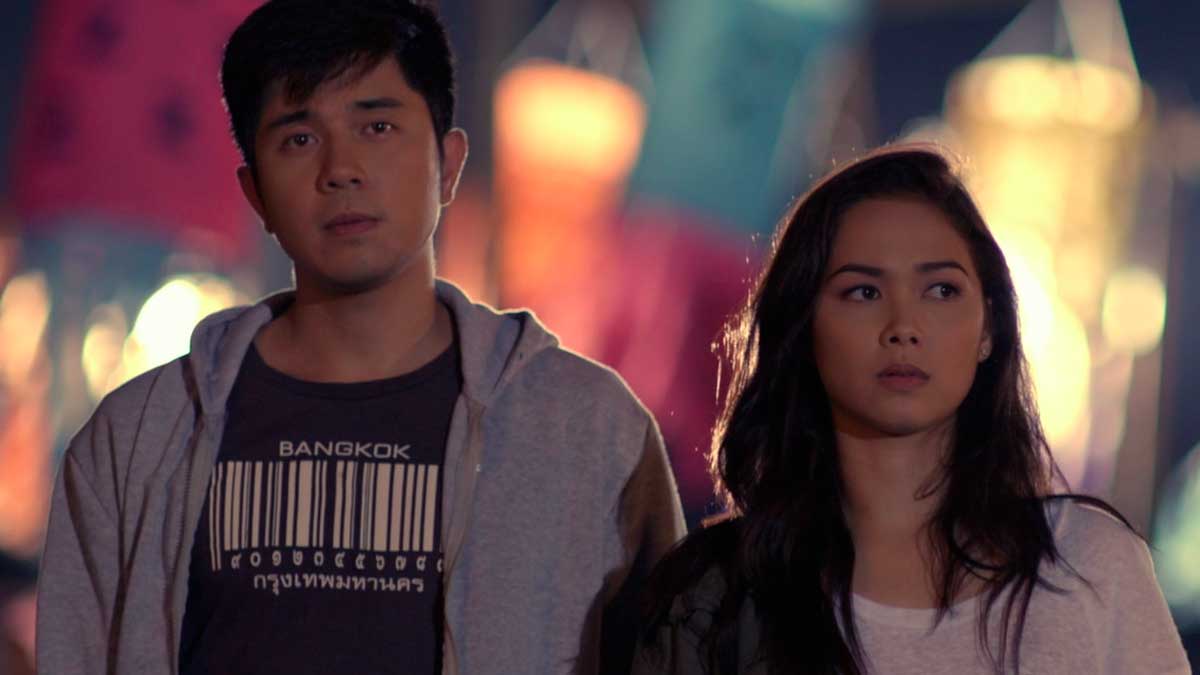 One More Chance and Four Sisters and a Wedding proved to be qualified smashes that stole the thunder of their million pesos counterpart like You Got Me. They are not groundbreaking films poised to make new waves in our local cinematic world, but they are remarkably relatable and too real to watch. These types of movies may not earn enough profit at first but these proved to be the breathers in our local film industry. These movies proved that the Philippine film industry and the local viewers need to work better so our local films will gain more traction than international hits.