Trending
Books for the Reluctant Reader
by Pearl Bacasmas, February 28, 2019 9:50am
Art by Dani Elevazo
A reluctant reader is someone who might consider reading a chore or has a hard time picking up a book. Reading for pleasure isn't something everyone does; some would rather watch the movie version.
But there are benefits of readingeven if it's just a page a day: reading increases blood flow to the brain and it encourages analytical thinking and improves attention spans. Though reading often takes more mental energy, reading can be just as satisfying and entertaining as movies and TV shows.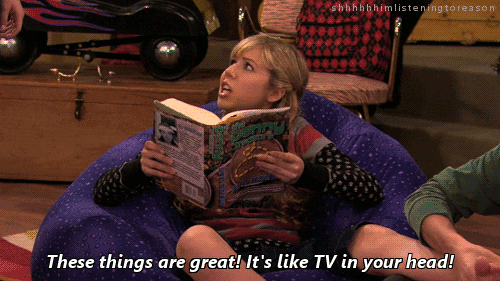 A book is a gift that keeps on giving; it expands our minds and gives us a greater understanding of the world. If you want to read, here are a couple of titles to get you to turn those pages:
'Looking for Alaska' by John Green
Ideal for the teen drama-binger
Before The Fault in Our Stars and Paper Towns, John Green's debut novel about a last-words obsessed teenage boy named Miles Halter who seeks the "Great Perhaps" is often overlooked. What makes Looking for Alaska an easy read and a page-turner is its relevance to what the story tackles: Mental health, life-changing relationships, and a formidable, well-rounded female lead.
'To Kill a Mockingbird' by Harper Lee
Ideal for the kid-at-heart

You might have heard of this classic from your bookworm friends. With memorable characters (Scout, Boo Radley, and Atticus Finch), and a plot that's fun and exciting yet deep and thought-provoking, Harper Lee's 1960 novel tackles life in the 1930s. It is narrated through the perspective of an innocent child. It's a classic for people who don't like classics but would like to get a head start. It's also a classic for people who love classics.
'Kafka On The Shore' by Haruki Murakami
Ideal for the Studio Ghibli fan

If you're a fan of Spirited Away and Kiki's Delivery Service, then Haruki Murakami is the author you should put your energy to. Out of his numerous novels, it's best to start with his 2005 novel, Kafka On The Shore; it tells a whimsical story of Kafka Tamura, who runs away from home to escape a family prophecy. Kafka goes on different intricacies of everyday life and how different situations appear in the eyes of another person.
'The Hobbit' by J. R. R. Tolkien
Ideal for the adventure seeker

If Peter Jackson's The Lord of the Rings and The Hobbit series are too long for you to binge watch, picking up the book version that started it all will be a breeze—it's based on a children's book. Tolkien wrote The Hobbit for his children, and the plot couldn't be more straightforward: an adventure story over the mountains, kill the dragon, and get the gold. Compared to his Rings trilogy, which is loaded with all kinds of real-world allegories, The Hobbit belongs to a more appealingly innocent world.
'The Five People You Meet in Heaven' by Mitch Albom
Ideal for the video-game addict

Mitch Albom writes a fantastic story that changes everything about life after death and the meaning of our lives here on earth. The story is about a recently deceased Eddie, who goes to heaven and meets five people who explain his earthly life. Each person helps Eddie understand the different parts and the unseen connections of his life and how every action and every interaction have impacted someone else—it's like the Life is Strange game but in book format.
'Lord of the Flies' by William Golding
Ideal for the reality show follower

If you're a fan of reality TV shows like "Survivor" and "Big Brother," Lord of the Flies is the print version or rather the one that inspired those shows with its survival of the fittest and humanity as the novel's major themes. In the book, a group of kids crash-landed in a remote island and made to fend off themselves. William Golding exposes a harsh truth about our humanity, the ones we cannot help but acknowledge—one of many reasons the Lord of the Flies never turns dull and is so hard to put down.
'Eleanor & Park' by Rainbow Rowell
Ideal for the reluctant romantic

A not-so-typical young adult book, thanks to Rowell's eye for detail and honest character portrayals, Eleonor & Park is both immensely approachable and the epitome of sweet. The development of their story takes on back to that one summer fling/crush that could have been. It's the perfect blend of impossible-to-put-down and delightful read over a lazy weekend.
Reading is a vital skill for societal functioning and is also a hobby. But being literate and having a love of books are two different things. Some dive into it right away and others may be overwhelmed by the choices; either way, picking up a good book can do wonders. So, start one today!