Self Care
How Can Face Masks Transcend To More Than Just A Skin Care Regimen
How can face masks transcend to more than just a skin care regimen?
The concept of skin care automatically translates to self-care nowadays. The Korean beauty industry has taken over and even popularized the idea of a ten-step nightly skincare routine—yes, there's more to cleanse, exfoliate, and moisturize.
For some, there's a meditative factor in sticking to a nightly skincare routine. It's a part of the day that you know what to expect—something you have control of—the more you practice it, the less stressful it becomes. This causes a relief, a white noise that relaxes your brain, and in the process, you also look better. For others, a selfie-friendly face mask with snail essence and other weird ingredients mean rewarding themselves, sitting there and taking that 20 minutes just for themselves.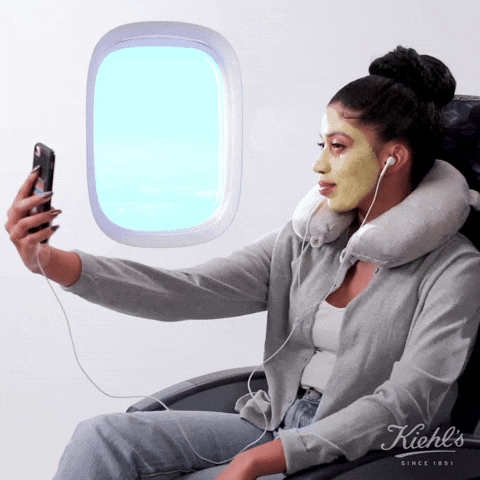 Self-care is different for everyone—but we can all agree that it means we can pull strength from the littlest of things. We have begun to associate self-care with enjoyable things that elevate the situation for a short period. We blur the already thin line between "treat yo' self" and "self-care." Self-care has become a treat rather than a necessity, more often in the form of thin cotton sheets slathered in serum, to control an unruly brain.
But who says these mundane rituals do not help our mental state? People turning to face masks to relax and rejuvenate may be their way of treating their bodies to be able to function to its fullest extent. The simple act of acknowledging our mental state is a step into doing what is needed to stay mentally and physically healthy. Whatever self-care you practice is valid regardless of what it might be.
A face mask won't solve everything. It won't take the stress from work, solve traffic jams or make you figure out your five-year goal in a slab. But a single face mask has the potential to make things a little bit better, a much-needed pause and recharge, no matter how short. We all deal with things that suck, so finding something that gives you the space to get away from that, even if it's for five minutes a day, makes things a little bit more manageable.
" The simple act of acknowledging our mental state is a step into doing what is needed to stay mentally and physically healthy."
Self-care is about balancing the fun and stressful moments of life with the less enjoyable necessary things. Like going to bed early to get at least six hours of sleep, making sure you don't miss a meal during a busy day, or simply minimizing your screen time to avoid straining your eyes.
Taking care of yourself is essential no matter how you practice it, or no matter how many steps it takes. If slapping on a face mask sparks joy in your life, then you do you.